SAPOL Covered Up for Pedophile Senior Officer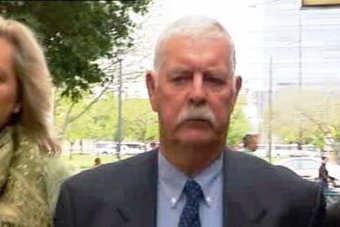 In 2009, former South Australia Police chief inspector Graham Bennett Fraser was imprisoned for nine years by the SA District Court after pleading guilty to seven counts of indecent assault.
Fraser's two victims were aged nine and 14 when the sexual abuse started in 1980.
Fraser should have been prosecuted back in the 1980s, but when SAPOL became aware of his offending, it quickly brushed the matter under the carpet. Instead of charging Fraser for his molestation, his colleagues at SAPOL merely demoted him by one rank, from chief inspector to the rank of inspector.
Fraser's molestation of the young girls was extensive.
"The offending was loathsome … you exploited and harmed them for your own sexual gratification," Judge Smith told Fraser.
Most of the offending occurred in Fraser's northern Adelaide home during a three-year period, but Judge Smith said the crimes were part of persistent sexual abuse, some of which had not been subject to criminal proceedings.
"The offending conduct is not to be regarded as … out of the ordinary," Judge Smith said.
Fraser, aged 68 when he finally was sentenced, sexually abused his victims in his shower, shed and pool, with one victim telling the court she was assaulted daily.
The victims initially contacted authorities in 1986 but a statute of time limitations meant criminal charges could not be laid.
Fraser admitted his guilt in 1986 and, incredibly, was simply demoted as a SA Police chief inspector to the rank of inspector.
"The demotion of one rank would appear to be an astonishingly inadequate penalty," Judge Smith said.
The statute of time limitations was lifted in 2007 when the Rann government changed laws to allow prosecution of child sex offences committed before 1982.
The two victims then refiled their complaints, which led to Fraser facing court. He sentenced Fraser to nine years' jail with a non-parole period of six and a half years.
The two victims, who had to wait almost 30 years before Fraser was finally brought to justice, read victim impact statements to the court detailing the physical, sexual and emotional abuse they suffered while Fraser rose to prominence in the ranks of SAPOL.
"Graham, you can no longer hurt me… now everybody knows you are a pedophile – the scum of the earth," one of the women said.
"The statute of limitations you and the police department thought would protect you has finally been lifted."
"I was a small child, you were a high-ranking police officer who was meant to serve and protect… that's just wrong."
Fraser's other victim said he had "manipulated many fools" into trusting him.
"This has never been about revenge, it's been about justice and you being accountable for your actions," she said.
"At last, today, you will hear what an evil person you are… you repulse me."
Sources:
Former top cop jailed for sex assault