SAPOL Officer Simon Mark Johnson to Stand Trial Over Cowardly Assault of Handcuffed Man
A South Australia Police officer has been ordered to stand trial, accused of committing acts of brutality during an arrest.
In the Adelaide Magistrates Court on Thursday October 6, 2022, Simon Mark Johnson pleaded not guilty to one aggravated count of assault.
The charge arises from an ICAC investigation into an alleged incident in the early hours of October 19, 2019.
It is alleged that Johnson, 35, of Lightsview, was involved in the arrest of a man suspected to be driving a stolen vehicle.
It is further alleged that man eventually abandoned the vehicle and fled on foot, running through a number of properties before hiding.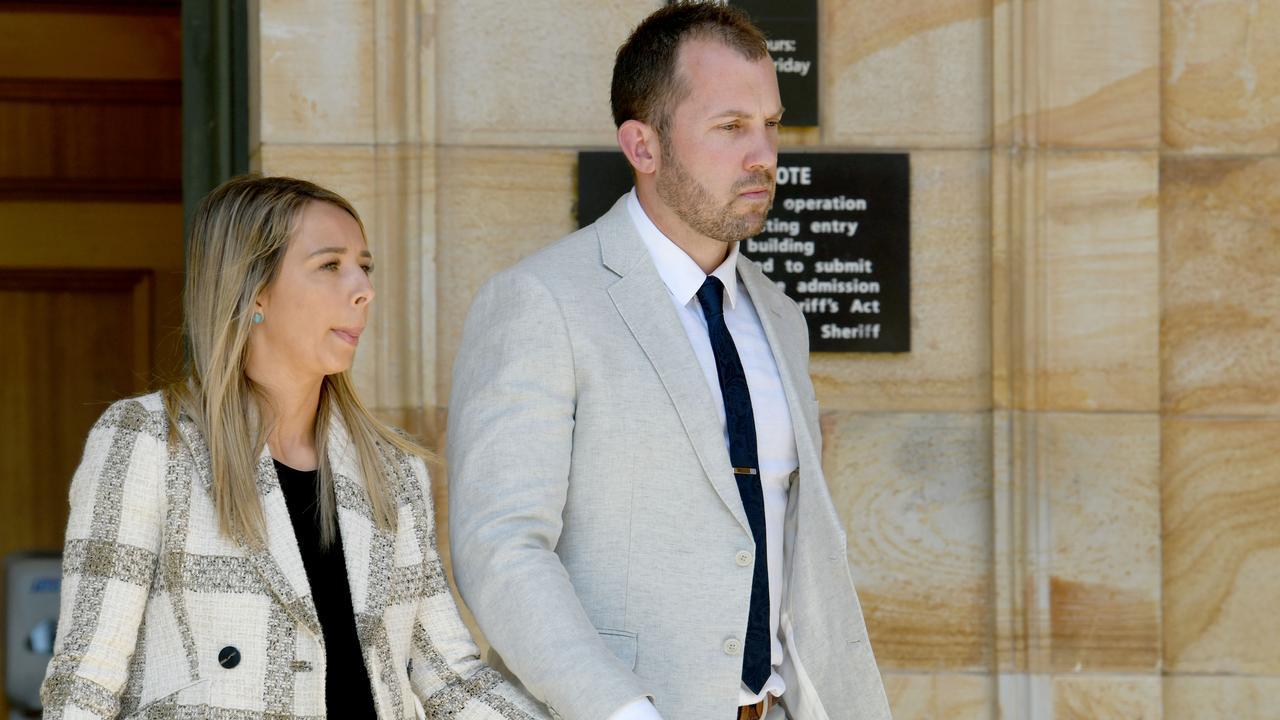 Simon Mark Johnson, right, has been accused of coward-attacking a handcuffed suspect. Coward attacks are a favourite tactic of the gutless bullies at SAPOL.
Police allegedly located him and directed him to raise his hands, and to then lie on the ground, which he did.
It alleged Johnson approached the man where he was handcuffed and seated on the ground, and forced the man's head into the concrete footpath – a cowardly act and a favourite of SAPOL thugs.
Prosecutors allege that, by that act, Johnson abused his position of authority.
On Thursday, Magistrate Simon Smart remanded Johnson on continuing bail to face the District Court in January, when a trial date will be set.
Source:
SA police officer Simon Mark Johnson to stand trial over arrest assault. The Advertiser, October 6, 2022.