SAPOL Still Hasn't Charged Evil South Australian Cop Who Stoned Wombat to Death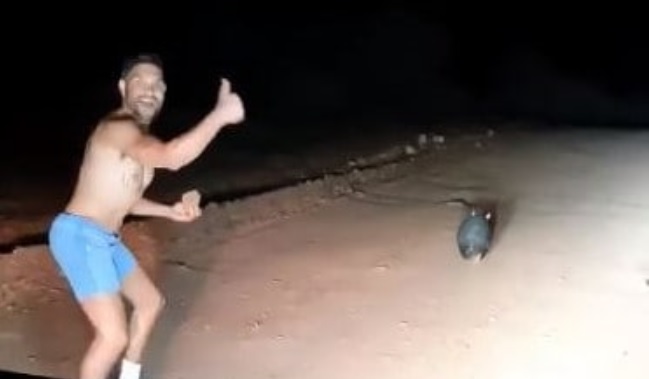 It's now been over a month since sociopathic police officer Waylon Johncock cruelly stoned a wombat to death, but his bosses at South Australia Police still haven't done a damn thing to punish him.
After failing to provide a promised update on the matter by mid-October, SAPOL finally released a statement on 25 October 2019 claiming they were seeking "independent legal advice" on how to prosecute Johncock. No further comment has since been provided by SAPOL.
The alleged reason to seek independent legal advice was due to "complexity and issues involved in the case," sources told The Advertiser.
For those who have seen the video of Johncock's sickening attack, there is no complexity. The video clearly shows a shirtless Johncock jogging towards a wombat while wielding a rock, laughing and giving the thumbs up signal as he prepares to launch his ugly attack.
The demented Johncock repeatedly stones the terrified animal while his equally deranged accomplice eggs him on.
"Go on you got him, you got him. Hit him, hit him, kill him!"
After inflicting the fatal blow upon the defenceless wombat, Johncock loudly laughs and raises his arms in victory, while his accomplice triumphantly exclaims "you killed hum bruv! … First bloke that I ever see kill a wombat on foot brother."
Yeah, what an achievement.
Johncock and his idiot sidekick were so proud of their footage they decided to share it. As the video went viral, they attempted to claim they killed the wombat for "food." The available video footage, it should be noted, shows no evidence they consumed the wombat, only that they killed the animal for entertainment and fun in what the twisted duo clearly regarded as some kind of sporting endeavour.
Apologists for Johncock attempted to rationalize his behaviour as in keeping with Aboriginal traditions.
Wirangu-Kokatha elder Jack Johncock said the cop bearing his namesake was acting within his rights. "For the people of the west coast of South Australia, the wombat is a big part of their diet and they'll get wombat any way they can," he said. He said a petition to make killing with rocks illegal showed a "lack of understanding of cultural practices."
"Don't they think they've done enough changes in this country to take away all our rights and customs?" he said.
Excepting radical animal rights activists, no-one is attempting to take away the right of indigenous Australians to hunt wildlife for food. The National Parks and Wildlife Act 1972 allows an Aboriginal person to hunt an animal so long as it is used for food or "solely for cultural purposes of Aboriginal origin."
So is killing a defenseless wombat, then gloating, laughing and carrying on like you've just won a UFC title really a traditional indigenous "cultural practice"? Are those of us who are disgusted by this behaviour truly showing a "lack of understanding"?
Ngarrindjeri elder Major Sumner was among the Aboriginal elders who steadfastly rejected these claims. He said the officer's cruel actions in stoning the gentle animal were "wrong."
"We didn't hunt like that. We still don't hunt like that," the 71-year-old said.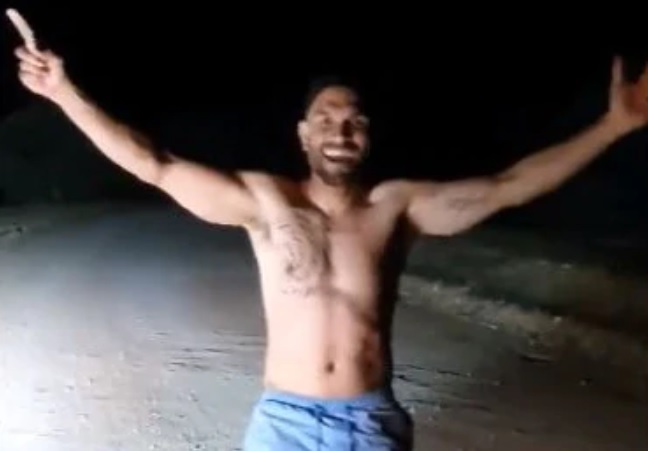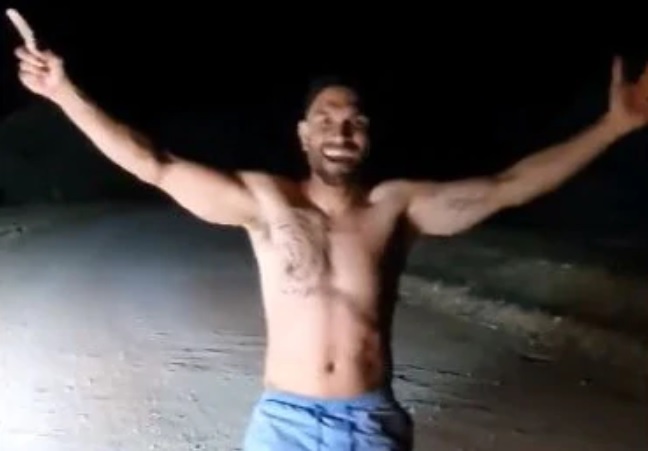 SAPOL cop Waylon Johncock: Cruelly kills an innocent wombat, then acts like he just won a UFC title.
While Johncock's defenders cite the National Parks and Wildlife Act 1972 in an attempt to excuse his behaviour, the Animal Welfare Act – which makes no exceptions based on race – states that if a person ill treats an animal, and that ill treatment causes the death of the animal, and the person was "reckless about causing" the death of the animal, then they are guilty of an offence – punishable by a fine of up to $50,000 or imprisonment for four years.


Part 3 from the SA Animal Welfare Act 1985
So while the brains trust at SAPOL struggles with the question of whether or not a higher melanin compliment allows you to bash a defenceless animal to death while laughing and gloating, the Animal Welfare Act seems pretty clear cut: Irrespective of race or colour, none of us have the right to ill treat and kill animals in a reckless manner. And over 335,000 others agree there was simply no excuse for Johncock's behaviour – that's the number of people who, as of this writing, have signed an online petition calling for Johncock to be brought to justice.
SAPOL: Bringing Out the Worst in People From all Cultures
Johncock has reportedly been in the South Australian Police force for 10 years working as one of the state's indigenous Community Liaison Officers. He currently works as a Senior Community Constable based out of a remote community (the footage of his wombat attack was reportedly shot in Ceduna).
Johncock is not the first community officer to land himself in hot water. Community constable and pedophile Allan Ray Gollan was sentenced in the District Court in June 2011 for multiple counts of indecent assault, unlawful sexual intercourse and false imprisonment. Gollan, then 62, was one of the numerous SAPOL officers who couldn't keep his filthy hands off minors, pleading guilty to sexually abusing four children in the 1970s and 1980s.
Irrespective of race, creed or colour, SAPOL seems to routinely attract the worst that society has to offer. The terminally corrupt force is a haven for bullies, sociopaths and sexual predators.