Tyre-Slasher Caught on Camera, But SAPOL Refused to Prosecute Him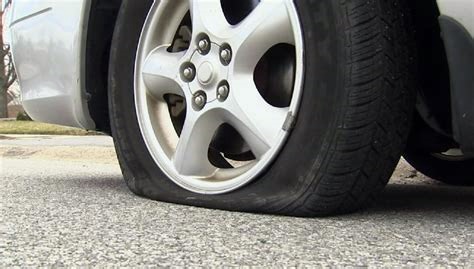 An Adelaide man has been left angry and frustrated after South Australia Police refused to charge a man caught on CCTV camera slashing his car tyres.
The middle-aged father, who wanted to only be identified as Steve, remained baffled that police would not charge the offender.
The CCTV footage showed the offender nonchalantly driving off in a new silver SLK Mercedes after spiking three of Steve's tyres in the Lockleys Hotel carpark on 27 August 2017.
The self-entitled Mercedes owner had tried to take two parks, but Steve says he managed to get into one park without touching the Merc. "When I came back three hours later," said Steve, "three tyres on my car had been slashed."
After reporting the matter to Henley Beach police station, Steve said he was shown footage of the incident, which clearly showed the offender's face and vehicle license plate number.
The man was aged in his 30s and 40s and was of Middle Eastern or "European" (presumably Mediterranean) appearance with a shaved head, said Steve.
"The police said 'we've got really clear footage, we've got him," he said.
"[The footage] shows him going to his boot, pulls something out and goes to three of my tyres and deflates them. That left me stranded in the carpark and not able to get to work the next day."
After the initial assurances from police, Steve was dismayed when officers from the Netley station prosecutions department decided not to prosecute the culprit.
According to the prosecutors, "there wasn't enough evidence to guarantee a conviction."
This was "rubbish," said Steve. "If he can get away with this, completely caught (on camera) doing this, what does it say for the rest of us?"
Between a new set of tyres and the missed day's work, the incident left Steve $1,300 out of pocket.
"I was expecting they would prosecute the guy and I would get my money back for my tyres," he said.
"It lets down your faith in humanity. It does make me worry about certain things; if I had done that to someone else, I would have been prosecuted."
SAPOL's lack of action also led Steve to question the priorities of police.
"My grandfather was a policeman years ago and I grew up thinking they would do the right thing when a crime was committed, but now I have no faith in the justice system," he said.
When contacted by the Sunday Mail, South Australia Police would not comment on why no criminal charges were laid over the incident.
Something is Rotten in the State of South Australia
The circumstances surrounding this incident are suspicious, to say the least.
The description of the perpetrator was a male aged in his 30s – 40s of Middle Eastern or (Southern) European appearance with a shaved head and driving a prestige vehicle – just the kind of demographic the racist and predominantly Anglo-Australian SAPOL loves to target (for examples of SAPOL harassing shaved-headed men of Middle-Eastern/Mediterranean appearance whose only crime was minding their own business while driving nice cars, see here and here).
Yet here we have a person of this description caught red-handed on camera committing one of SAPOL's favourite catch-all charges ("property damage") and carrrying an offensive weapon in his vehicle – and the police are suddenly overcome with an irrepressible urge to look the other way!
SAPOL's  excuse of "not enough evidence to guarantee a conviction" is clearly rubbish, given the entire incident, and the culprit's identity, was captured by CCTV footage.
One possible reason for SAPOL's benevolence towards the offender is that he enjoyed a relationship with SAPOL, or certain SAPOL members, that predisposed him to favourable treatment. This individual may have been one of the many green-lighted drug dealers, brothel owners or other assorted characters with whom the highly corrupt SAPOL maintains what would be politely described as 'working relationships.'
Source
Andrew Dowdell. "Tyre spiker on camera but … No evidence to guarantee conviction." Sunday Mail, Sunday, Dec 24, 2017.