Robert Charles Warland, 71, is the Retired Berri Cop Charged With Child Sexual Offence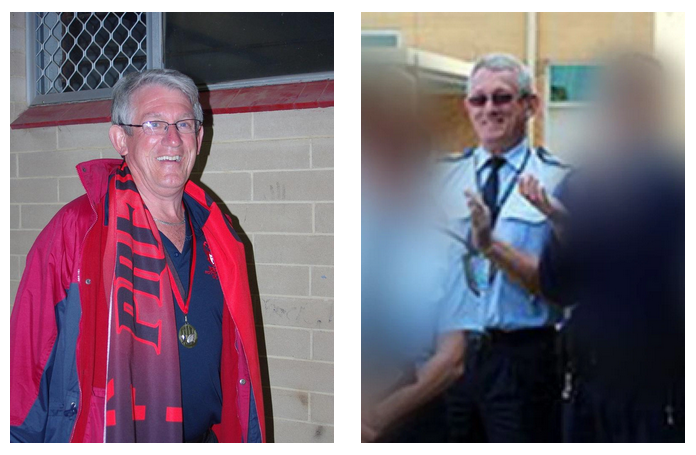 The identity of a retired senior Riverland South Australia Police officer charged with a child sexual offence can be revealed after a suppression order preventing his name and image from being published was lifted.
Robert Charles Warland, 71, can now be identified as the former officer charged with one count of communicating to make a child amenable to sexual activity.
In the Berri Magistrates Court on Monday, an interim suppression order was put in place after Russell Cole, for Warland, argued for his client's name and image to be suppressed on the grounds his identity being published would impact his son's employment and "cause unnecessary hardship" and that the accused's wife still resided in Berri, where the alleged offending took place.
"She is suffering greatly over this and if his name is published then it's going to have a detrimental affect on her," Cole said.
Warland's son is a senior detective at SAPOL's Special Crimes Investigation section.
However, on Wednesday, after a challenge by Channel 7, Cole withdrew his application for a suppression on the retired officer's identity, meaning Warland can now be identified.
Special Crimes Investigation Section detectives arrested Warland on June 29 for offending alleged to have occurred between May 16 and June 4 last year at Berri.
Court documents allege the retired officer "made a communication with the intention of procuring a child under the age of 17 years, to engage in, or submit to, sexual activity".
Warland is a life member and hall-of-famer of the Berri Football Club, where he was president for five years.
He also served as the A Grade side's team manager for nine years.
Warland first joined the club in 1974 before leaving Berri, where he played in three B Grade premierships, to work as a police officer elsewhere in SA and returning in 1990.
He was stood down as the club's head patron after being charged.
Berri Football Club president Ronald Foulds said the club could not comment on Warland's arrest as the matter was before the courts.
Warland has also served on the Berri Hotel Group's board.
Warland, a retired sergeant from Berri, was able to appear in court on Monday via phone link from Cole's Christies Beach office, after a last-minute application from his lawyer meant he could avoid fronting court in person.
Police prosecutor Hugh Bampton said it was "highly unusual" for the former officer to appear via phone rather than in person.
"It's somewhat unusual for a defendant on bail to appear by telephone from somewhere else without prior permission from the court," Bampton said.
Actually, there is nothing unusual about alleged and convicted pedophiles receiving special treatment in deviant-friendly South Australia.
Bampton said the charge against the former officer involved communications "of a sexual nature between the defendant and a youth", which "extended over a period of time with multiple platforms, communications platforms, servers".
"There will be, we suspect, a reasonably large volume of electronic material that will need to be disclosed to defence," Bampton said.
There was no answer at Warland's Berri home on Monday afternoon. Security blinds were lowered over the windows after The Advertiser knocked on the front door.
Warland will face the Adelaide Magistrates Court on February 13.
Sources
Former SA Police officer Robert Charles Warland facing serious offence. 7NEWS
Robert Charles Warland, 71, identified as retired Berri police officer charged with child sexual offence after suppression lifted. The Advertiser.