Useless SAPOL Won't Investigate Threats & Prank Calls That Have Cost Shop Owner $20,000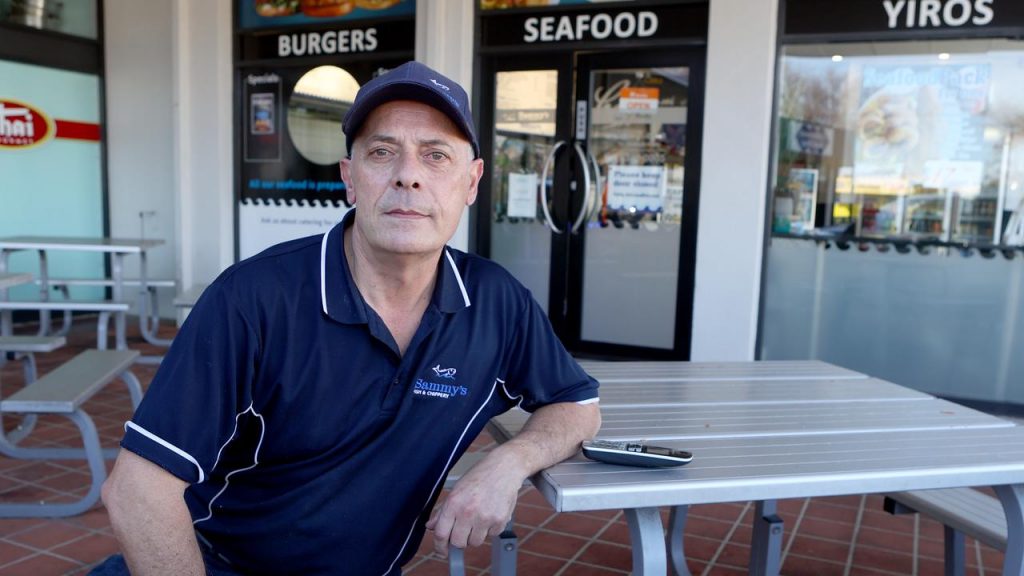 Police have "no time" to investigate prank phone calls that have cost a North East Rd fish and chip shop $20,000 in wasted orders, the owner has said.
Sammy's Fish and Chippery owner, Sam Klementou, said despite having "caught a few" of the teen culprits after they left their phone numbers, police have not followed up.
"We've caught about seven or eight people and the Holden Hill Police Station doesn't want anything to do with it," Mr Klementou, 60, said.
"They said it would take up too much of their time."
He said teenagers, male and female, frequently called the Collinswood shop to make orders worth "anywhere between $10 and $70", but never pick up the order.
Mr Klementou had tried implementing a system to take payment over the phone, but that proved fruitless when dishonest customers received the food but then told their bank the order never arrived. The banks would reverse the charge leaving Mr Klementou out of pocket.
Mr Klementou has also received calls threatening violence and he believes the pranksters are linked to an incident where the front windows of the shop were smashed.
SA Police said it had investigated the nuisance calls last year, however, "no suspects have been identified".
"If the victim or anyone has further information or any suspects in relation to any of these incidents, they are encouraged to contact police," an SA Police spokeswoman said.
The spokeswoman denied police had told Mr Klementou they didn't have time to investigate.
Mr Klementou said he had concluded the teens responsible belonged to Adelaide Botanic High and Blackfriars Priory School.
Blackfriars deputy principal Brett Knowles confirmed while some of the teens responsible did belong to the school, others "had no link".
One of Mr Klementou's employees met with senior staff members from Blackfriars on July 27.
The meeting "assisted them to identify that a common link between the callers was through a local sporting club rather than the school," Mr Knowles said.
"The school also expressed its willingness to support the store owner if further evidence came to light that indicated a more significant link to its students."
Mr Klementou believes many of the teen culprits were members of Broadview Football Club.
The football club was contacted for comment but did not provide a response.
Adelaide Botanic High School principal Alistair Brown confirmed the school has "been contacted by the business".
"Our school takes allegations involving its students behaviour very seriously," Mr Brown said.
"The school will co-operate fully with any police inquiry as needed."
It comes after The Advertiser revealed a secret police rule that means fuel bandits won't be investigated for petrol drive-offs unless it meets specific criteria – even if number plates are recorded.
Passengers are also fleeing taxis without paying for their trip and, in most cases, police will not investigate, leaving drivers with no one to turn to.
South Australian police will not investigate reports of failure to pay for taxi fares unless an "aggravating circumstance" exists, they confirmed in a statement to the The Advertiser.
SAPOL needs to be defunded immediately. It is utterly useless, hopelessly corrupt and disinterested in real crime. Its primary focus, in addition to its numerous corruption and pedophile protection rackets, is revenue raising by preying on easy targets. Taxpayers deserve better than to have to finance an organization that uses their money to prey on them while ignoring real criminals. 
Source
Sammy's Fish and Chippery owner claims cops say investigating prank calls that cost him $20k would take 'too much time'. The Advertiser.