Senior South Australia Police Officer Had Sexual Relationship With Underage Girl He Met at Blue Light Disco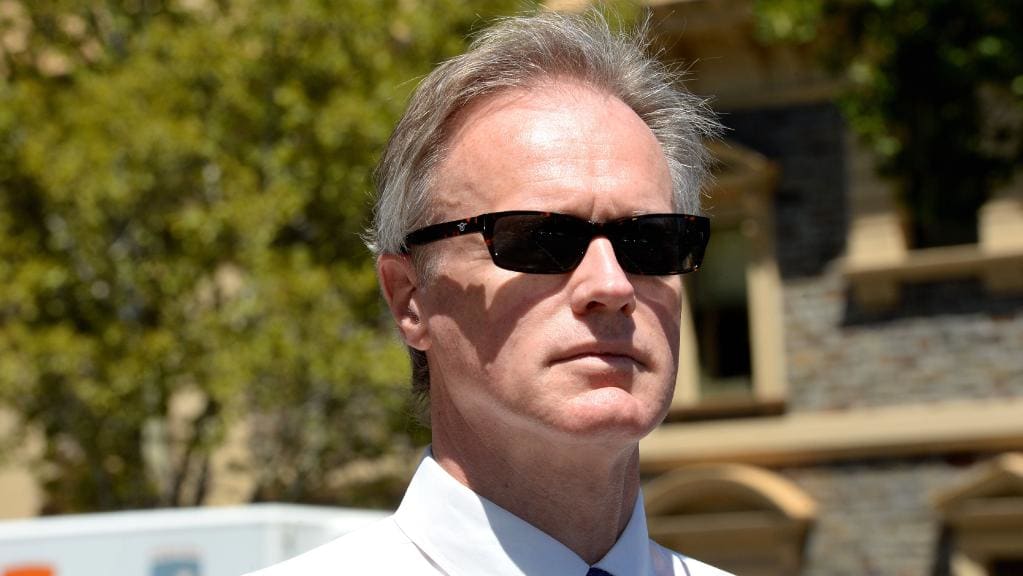 A senior SAPOL police officer, who was having an illicit sexual relationship with a girl he met at a Blue Light Disco, had coffee with her inside a city police station.
Dale Knoote-Parke pleaded guilty in 2015 to four counts of having unlawful sexual intercourse with the girl, then aged 16, at Thebarton, Redwood Park and Salisbury East between July and August 2014.
The District Court was told Knoote-Parke had taken the girl for coffee at the Angus St police station and had been trusted by her mother to give driving lessons.
"It is clear that the victim's mother, despite some reservations, trusted (Knoote-Parke)," he said.
"She felt that the influence of a police officer would be a good influence on her daughter and was comfortable with (him) driving her around the place and giving her driving lessons."
In her victim impact statement earlier read to the District Court, the girl said she feared the incident had quashed her once-held dreams of becoming a police officer.
"I also feel abused and I feel angry. I feel angry because I should never have been thought of in a sexual way — I should never have been placed in that situation," she said.
She had told the court she met Knoote-Parke, who had worked in one of the most sensitive areas of SAPOL, at a Blue Light Disco.
The court heard Knoote-Park's offending had ceased when the girl told her school friends, who then revealed the relationship to authorities.
Lindy Powell, QC, said her client had been a police officer since 2001 and had risen through the ranks to sergeant before his offending.
She said he had since lost his house, his job and his future prospects were now very limited.
Knoote-Parke was initially suspended on full pay after his arrest and later resigned from SA Police.
He was also involved with non-outlaw motorcycle clubs and charity toy runs for children.
Knoote-Parke, 52, was initially sentenced to three years and two months behind bars by District Court Judge Peter Brebner. In sentencing, Justice Brebner said Knoote-Parke should be ashamed for using his standing within the community to have a relationship with the girl.
"You were a police officer. One of the fundamental reasons the police force exists is to reassure and protect the community by upholding the law."
He said Knoote-Parke was well aware of the illegality of his crimes and had every chance to end their friendship before it became sexual.
"Indeed police officers are required by law to act with honesty and integrity not only in the course of their duties but also in their everyday lives.
"You occupied a position of significant responsibility and the community has a right to expect it can place complete trust in its police officers at all times."
But in April 2016, three judges unanimously ruled to have Knoote-Parke's sentence reduced by nine months, claiming Justice Brebner did not consider Knoote-Parke's 'good character' during his judgement.
Admin note: Apparently, none of Knoote-Parke's SAPOL colleagues found it odd when the senior officer invited an underage girl to his office for 'coffee'. And sadly, Knoote-Parke was trusted by the victim's mother to give her daughter driving lessons. Given SAPOL's longstanding history of pedophilia and sexual harassment, we submit that parents should no sooner leave their children alone with South Australian Police Officers than they would with a Catholic priest. Try and defend both organizations if you will, but the irrefutable fact is both have established solid form for both perpetrating and then covering up the sexual abuse of minors.
Sources:
Senior cop Dale Knoote-Parke had coffee inside police station with girl he was involved in an illicit sexual relationship with
Senior cop jailed for underage sex with girl he met at a Blue Light Disco
Senior police officer who had sex with a 16-year-old girl he met at a blue light disco has his jail term cut – because the judge failed to take into account his 'good character'