Former South Australia Police Officer Jailed for Concealing Boyfriend's Cannabis Operation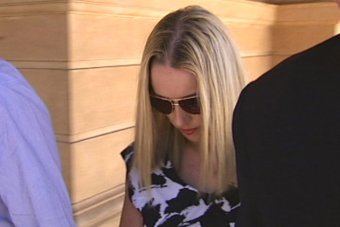 In June 2015, former South Australian police officer Amanda Boughen was sentenced to at least nine months' jail for helping conceal her boyfriend's cannabis growing operation.
The SA District Court heard the 41-year-old Senior Constable created a fake tenant for her investment property in 2006 while her then-boyfriend used it to grow cannabis hydroponically.
Boughen made up a tenant named Nicole Hooper and fabricated evidence around the identity, including buying a car and mobile phone using the name and sending emails to a fake address.
Judge Paul Rice said there was "an intricate fabric of deceit" surrounding the offending.
"You even noted in your own diary the proposed moving-in date of 'Nicole'," he said.
Judge Rice rejected evidence that the cannabis operation was being grown without Boughen's knowledge.
"There was an agreement about divvying up the crop," he said.
"I do find that you knew it was there… and intended to benefit from it."
Boughen's defence lawyer Stephen Ey argued that his client was in an abusive relationship at the time the offences were committed and it clouded her judgment.
He said she was otherwise of good character and was a respected police officer and a good mother.
The court rejected that Boughen had been manipulated into covering up the cannabis operation.
"I cannot accept that you … were the subject of violence and intimidation," Judge Rice said.
He did, however, acknowledge Boughen's difficult upbringing, which included a troubled family life.
Judge Rice said Boughen suffered from sexual assault and, after leaving home when she was 16, sought out "protector figures" that were frequently "controlling and dominating".
He said that did not excuse her actions, despite her making an apology to the police force and public in March.
Judge Rice said Boughen interfered with a police investigation in 2012 by informing other tenants that police were planning to search her investment property for cannabis.
"You took steps to warm the person involved and thereby … impeded an investigation," he said.
The court heard Boughen's offending was made worse because she was a respected police officer at the time.
She was sentenced to two years and one month in jail, with a non-parole period of nine months.
Source:
Former police officer Amanda Boughen jailed for concealing boyfriend's cannabis operation