SA Police Detective Led "Dangerous" Cult's Attempts to Have Critic Criminally Charged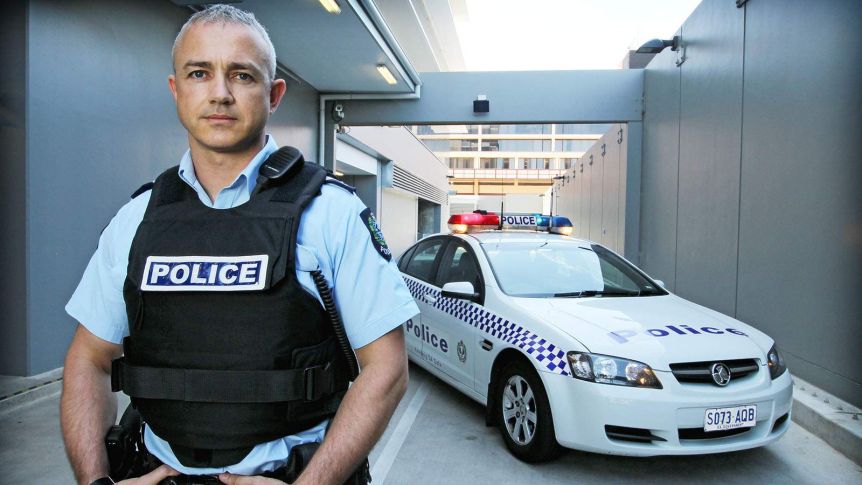 ABC News revealed last year that a South Australia Police (SAPOL) detective, Eric Walsh, is a member of a "dangerous cult" called Universal Medicine.
ABC News also discovered Walsh, pictured above, led fellow cult devotees on a campaign to have a critic face criminal charges over blogs about the group.
The bizarre cult was founded by former NSW tennis coach Serge Benhayon in 1999 after allegedly receiving a spiritual epiphany while sitting on the toilet.
"I just gave myself a time to sit and feel that moment and I could feel something really, really beautiful," he said in a video obtained by Channel 7's Sunday Night in 2018.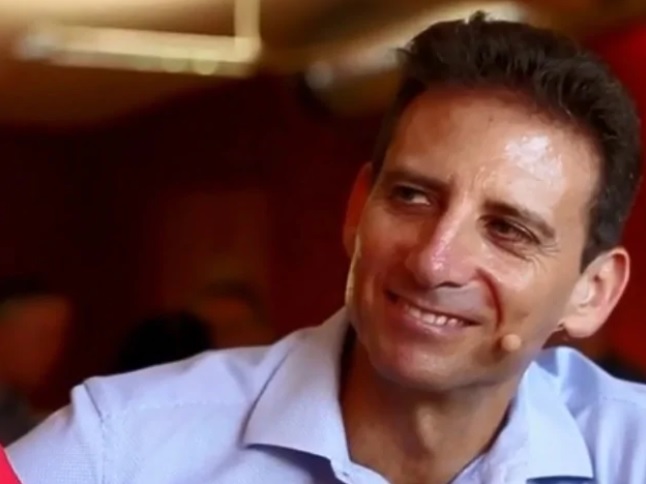 Serge Benhayon, the "charlatan" who received the inspiration for starting his cult while taking a dump.
A NSW Supreme Court jury described Benhayon as a "charlatan who preys on cancer patients" after returning from deliberations in a failed defamation lawsuit in 2017.
Benhayon had launched the ill-fated defamation suit against one of his victims, Esther Rockett, who now runs a blog highlighting the cult's nefarious activities.
ABC News found Walsh was a key instigator of the cult's legal campaign against Esther, coaching fellow cultists on how to lodge complaints with police and instructing them to put pressure on the investigating detective.
"Indecent interest in girls as young as 10"
The NSW Supreme Court jury also found Benhayon had an "indecent interest in girls as young as 10, whom he causes to stay at his house unaccompanied".
Benhayon allegedly met his second wife as a 13-year-old child, when her parents enrolled her as his tennis student.
Esther said the cult leader has had "girls stay in his home since the 90s."
According to Sunday Night, Universal Medicine followers believe in a wild "mishmash of religion", combining elements of reincarnation, the occult, Christianity and science fiction.
The cult has over 2000 followers, from a range of professions including medicine, law and academia.
Followers are told to be wary of extraterrestrials that smell and watch them everyday.
Followers are not allowed to consume alcohol, coffee, dairy, gluten, carrots or potatoes.
"He also says that women shouldn't play sport as it leads to thickening of the vaginal walls," Esther said.
The cult's bizarre diet put a 10-month-old baby in Lismore Base Hospital, suffering what appeared to be severe malnutrition.
Universal Medicine preaches that disabled children are "reincarnations of evil, authoritarian figures from the past."
Audio footage of Benhayon, obtained by Sunday Night, revealed him claiming: "All autistic people are incarnate of former authority abuse over others … As are Down syndrome, as are spastic, or any other disabled child."
Sunday Night also found followers are encouraged to participate in some highly dubious forms of devotion and healing, such as esoteric breast massage to assist "serious gynaecological disorders."
Another disturbing treatment, uncovered in photographs, is a type of massage around the pubic area, which Benhayon claims is healing for "rape recovery".
"The photographs show Serge with his hands unmistakably on (a woman's) pubic area and the text with the photograph says that it's great for cases of rape recovery," Esther said.
A screenshot of the Universal Medicine website claiming Benhayon's pelvic massage is "Great for cases of rape recovery." Picture: Sunday Night.
The War on Esther Rockett
Esther has spent years fighting to expose Universal Medicine.
Esther first encountered Benhayon in 2005, when she booked in for a healing session with him near Lismore, in northern NSW.
She said she had been feeling stressed and run-down, symptoms that Benhayon pounced on to recommend an "ovarian reading".
"He put his hands on my lower abdomen, just only a matter of centimetres above the pubic area," she said.
He told Esther, "When you were five years old, a man in your life let you down."
The statements grew increasingly distressing, until he claimed he could sense that in her teenage years, "A man in your life tortured you."
"I walked out thinking, this guy's a predator," Esther said.
Esther has spent years cataloguing the misdeeds of Benhayon and his followers.
Sergeant Walsh to the Rescue. Not.
ABC News obtained online messages and emails detailing the SAPOL detective's advice to fellow devotees over six months in 2015.
Sergeant Walsh first raised the idea of targeting Esther in complaints to the Australian Cybercrime Online Reporting Network (ACORN) in an online forum for Universal Medicine devotees in June 2015.
ACORN is a division of the Australian Federal Police.
The Universal Medicine followers even formed their own "ACORN evidence support team," with Walsh effectively acting as tactical co-ordinator.

Walsh shared a 900-word post with members on how to frame ACORN complaints around "what I would want to elicit from any victim of crime."
Walsh urged fellow devotees to report any alleged stress caused by Esther's writings. He prompted them on whether Esther's blogs had cost them jobs, clients or family relationships or left them in "fear of answering the phone, double locking the door [or] avoiding social media."
"What is the continuing and ongoing consequences, illness, anxiety, trauma? …….. Trauma? (yes i [sic] deliberately asked that one twice, how is your breathing?)".
"If in doubt run it past me — as Serge said — hit my inbox."
Benhayon responded: "This is Gold, Eric … Let's make Esther … 'famous' with the police."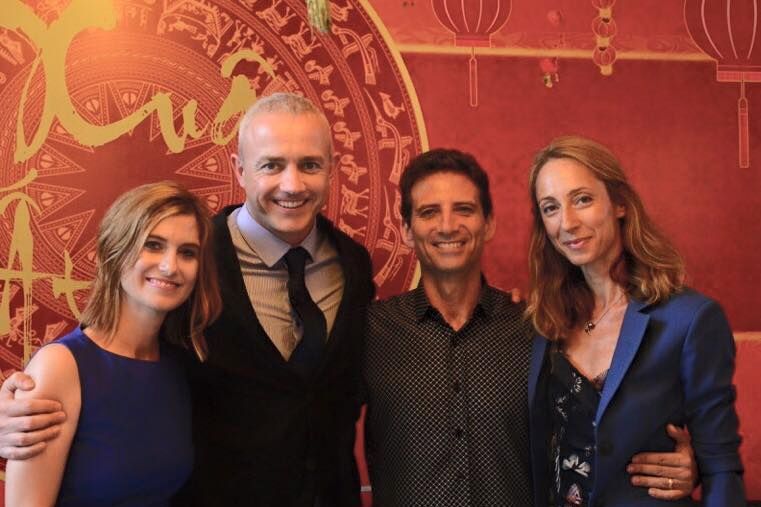 Eric Walsh (centre left) with Universal Medicine leader Serge Benhayon (centre right), Miranda Benhayon (left) and Mr Walsh's wife Monya Murch (right).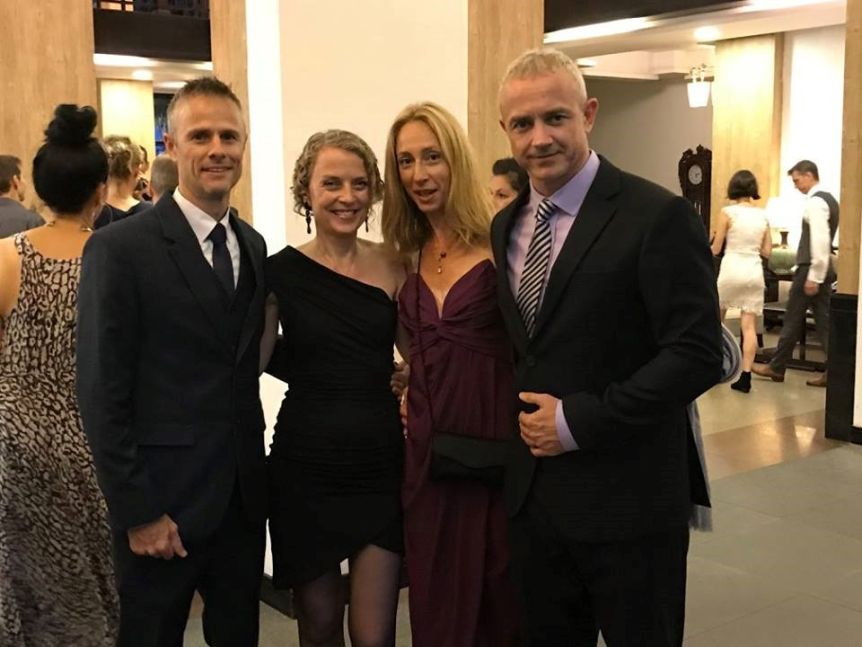 Eric Walsh (right) and wife Monya Murch with fellow Universal Medicine devotees.
Walsh also told followers that "SAPOL E-crime investigators" gave him advice on getting quicker responses to some social media complaints through the federal eSafety Commissioner via its "FBI liaison" in the US.
The complaints prompted NSW police to visit the blogger in September 2015.
Sensing a lack of enthusiasm from the Byron Bay detective investigating the malicious complaints, Walsh coached followers to pressure him to charge Esther. Walsh accused the detective of treating their claims of online harassment and stalking with a "limp wristed fob off."
The bid to have Esther charged failed, with NSW police finding the claims, including inciting violence, were baseless.
Having hit a wall with NSW police, Benhayon then sued Esther for defamation.
But in 2018, she proved to the NSW Supreme Court jury that Universal Medicine was a "socially harmful, dangerous [and] exploitative cult" that "preys on cancer patients."
The jury found Benhayon was a "charlatan" who made "bogus healing claims", was "sexually manipulative of his cult followers", and had an "indecent interest in girls as young as 10."
Benhayon was ordered to pay $1.2 million to reimburse Esther for her legal costs. Universal Medicine's legal campaign had bankrupted her.
Benhayon was also being pursued at the time for the $1.4 million dollars he "swindled" from breast cancer victim Judith McIntyre before she died.
Just months after the damning jury findings, Walsh attended Universal Medicine's annual retreat in Vietnam.
Eric Walsh with fellow Universal Medicine devotees at the group's Vietnam retreat in March 2019.
Esther said she was "surprised at the lengths that Universal Medicine were prepared to go to, to harass a critic."
"They did try pretty much everything they could to shut me down," she said.
Esther said the revelations about Sergeant Walsh showed actions "inappropriate for a police officer".
"He should have known that the complaints really didn't have any legal basis," she said.
Walsh also appeared beside Benhayon on a new website promoting Universal Medicine's "Unfolding Men" group, launched after the Supreme Court jury's highly unflattering findings.
Circled in the pic below are several of the police complainants and enablers. Walsh and Benhayon in the front row's right; University of Queensland health researcher Christoph Schnelle left; Robin Hood film director, Otto Bathurst top row right; and Universal Medicine barrister, Charles Wilson behind Benhayon.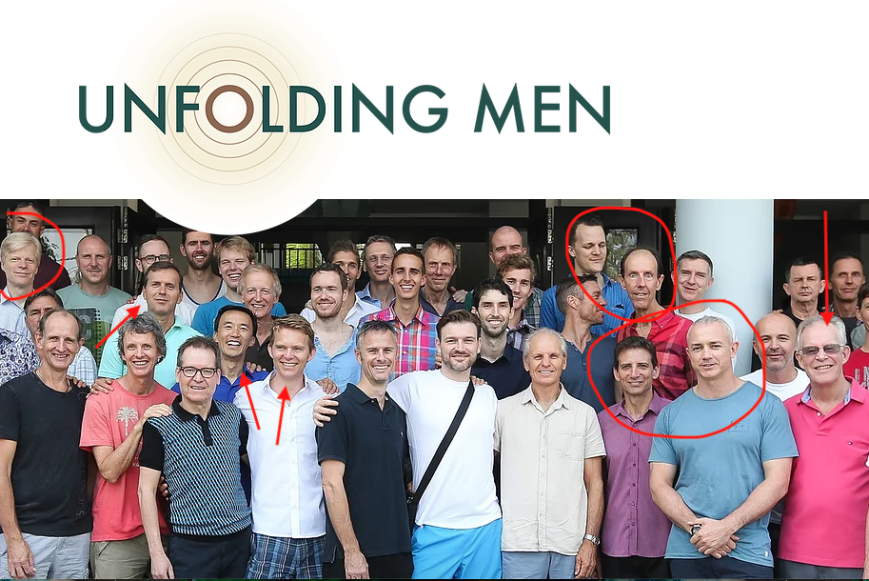 After news coverage of Walsh's role in the lawsuit against Esther Rockett, this picture was removed from the Unfolding Men website and replaced with a cropped photo that excluded the indivduals circled above.
When the ABC contacted Walsh, he said: "I'm afraid I'm not sure where you've got your information from."
"I think you may have been misled and so I'm not going to comment any further on that."
Under the South Australian police code of conduct, an officer "must not, in the course of his employment or otherwise, behave in a manner that reflects or is likely to reflect adversely on S.A. Police."
Of course, SAPOL continues to make a mockery of the code, with the likes of Police Commissioner Grant Stevens refusing to reprimand officers caught on camera unlawfully and violently assaulting people. In one recent case, he even praised an officer caught on camera sucker-punching a handcuffed man.
True to form, when asked for a comment on Walsh's behaviour, a spokesman said South Australian police were "not in a position to make any comment."
Sources
SA police officer led 'dangerous cult's' attempts to have critic criminally charged
Universal Medicine cult founder exposed as 'charlatan'
ABC News: SA police officer led Universal Medicine's criminal complaints against critic [Esther Rockett blog post]
UNIVERSAL MEDICINE ACCOUNTABILITY – Exposing Serge Benhayon's Universal Medicine cult [Esther Rockett blog]