SAPOL Cop Daniel Schatto Jailed For Drug Trafficking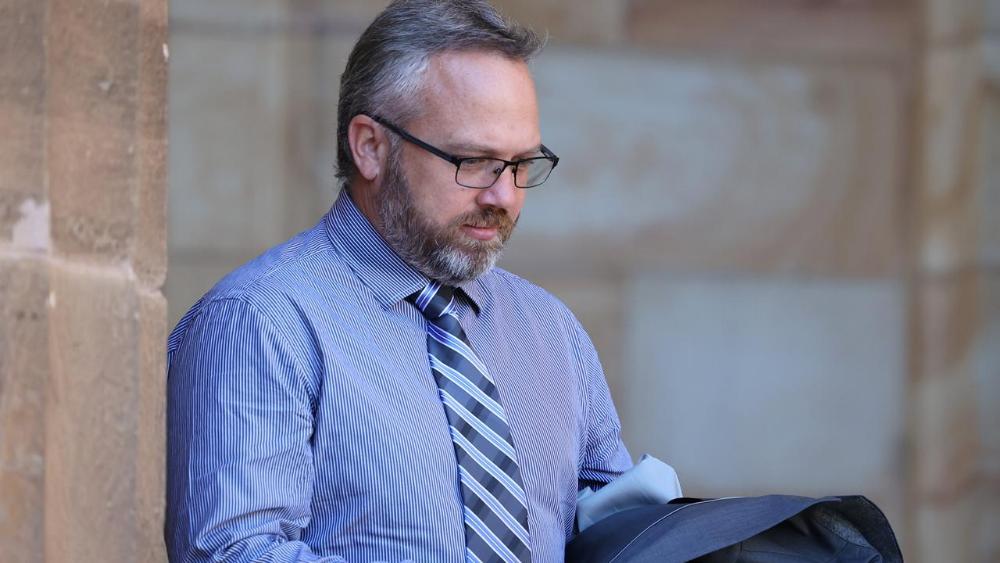 A crooked police officer who financed his drug-addict wife to purchase methamphetamine – knowing she also planned to on-sell the drug – has been jailed.
Daniel John Schatto, 46, was a police officer in Renmark when he provided his former wife Natasha Marie Schatto, 40, with money to travel to Adelaide and purchase methamphetamine in April 2020.
Police later stopped her car and found 3.38g of meth – worth up to $3,300 – after she had already sold about a half-gram before her arrest.
Natasha pleaded guilty to charge of trafficking in a controlled drug, while Daniel was found guilty of the same charge at trial earlier this year.
In sentencing in the District Court on Thursday, Judge Joanne Tracey said Daniel was a serving police officer at the time of the offending after joining SAPOL in 2000.
"You do not admit you had knowledge that your wife was going to on-sell drugs she was to purchase, but rather say that your knowledge was limited to knowing she was going to buy the drugs with the money you gave her in a larger quantity and therefore at a better price," she said.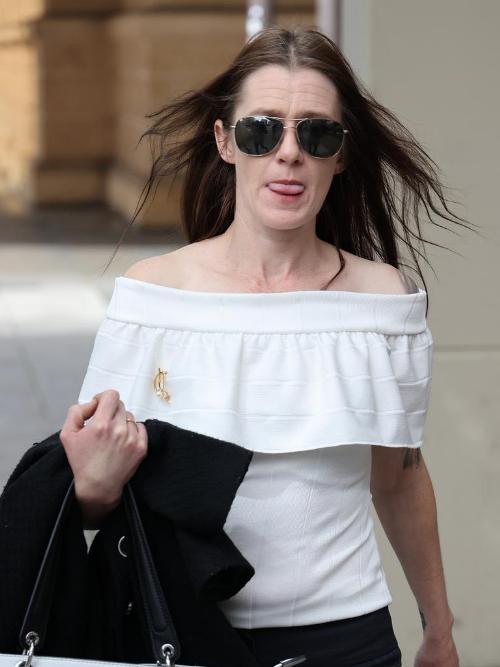 Natasha Schatto, the drug addict wife of corrupt cop Daniel Schatto, leaves the District Court on Wednesday.
The court had rejected Daniel's version of events, in which he claimed he provided the money in an effort to appease Natasha during their separation.
"In my view, your conduct even on your own version given this was the mother of your four young children, might be thought reprehensible," Judge Tracey said.
She said text messages between the pair indicated the offending was not isolated and that Daniel had transferred money to his wife on three occasions over eight days in April 2020.
"It is difficult to understand why you offended in this way," she said.
"You no doubt appreciated the wrongfulness of your conduct and the seriousness in which your involvement would be viewed."
Judge Tracey said, as a police officer, Daniel would have been well-aware of the harm methamphetamine addiction caused.
"Your profession no doubt gave you insight into drug offending and the drug trade and the damage it is causing to users and the community," she said.
"As a police officer you were sworn to uphold the law and no doubt fully understood the nature and the consequences of your involvement."
She said the offending would have "serious consequences" for his career and jailed him for three and a half years, with a non-parole period of 22 months.
She said his time in custody would "be difficult".
Judge Tracey suspended a three-year-and-five-month sentence she imposed upon Natasha on condition of a two-year good-behaviour bond, noting she had made significant steps towards rehabilitation.
Outside court, Stephen Ey, for Daniel said his client would be appealing the outcome.
"We've got an appeal in place … he should have got a suspended sentence," he said.
SAPOL said Daniel Schatto was suspended from duty with pay on the day of his arrest in April 2020 and then without pay in April 2022.
A police spokeswoman said he resigned from the force on August 24 this year, before the completion of an internal disciplinary sanction.
The spokeswoman said it was "not appropriate for SAPOL to provide further comment on this matter" given he had lodged an appeal.
Source:
Former cop Daniel Schatto jailed for drug trafficking, ex-wife Natasha Schatto given suspended sentenced. The Advertiser, September 29, 2022.