SAPOL's Dead Rapist Cop Trevor Tilley, Serial Pedo Harry Slee, the Millhouses, & the Family Murders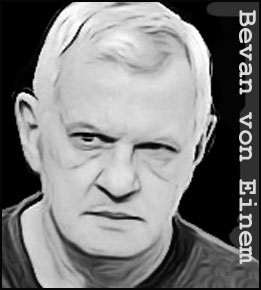 Anthony Trevor Tilley was a South Australian police officer. Like many SAPOL members, he was also a sex predator.
Like so many of his SAPOL colleagues, Tilley believed his gun and badge were a license to break the law with impunity.
Tilley's cavalier depravity manifested itself when he raped an aboriginal girl in a police van. The offence was reported and, contrary to Tilley's delusions of invincibility, he was convicted of the offence and sent to prison.
Incarceration did not humble Tilley nor relieve him of his arrogant SAPOL attitude. The obnoxious cop was intensely disliked by other prisoners because of his former occupation and his demeanour in prison.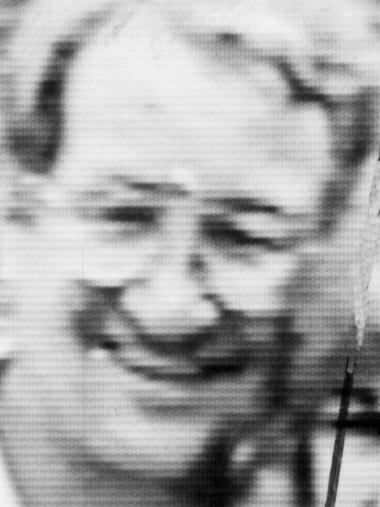 Rapist cop Anthony Trevor Tilley.
Among his fellow inmates at Yatala prison was Michael Barry Fyfe. As a child, Fyfe and his sister were physically and sexually abused for years by their violently depraved father and then abandoned by his mother when he was 13 years old.
Placed in boys' homes, he was again repeatedly physically and sexually abused.
It should come as no surprise that Fyfe harboured an intense hatred of sex predators like Anthony Trevor Tilley.
On 16 January 1995, brandishing a large carving knife, Fyfe approached Tilley and stabbed him in the lower back. The attack lacerated the rapist cop's right kidney and dissected his liver as Fyfe twisted the blade several times. So ferocious was the attack, a piece of Tilley's liver fell from the gaping stab wound onto the kitchen floor while he was being treated by ambulance officers.
Fyfe, now 61, doesn't deny his guilt, but nor does he regret his actions.
"In life, we have to protect those who can't protect themselves. The courts don't protect them and people don't protect them. I happen to be the odd one in society who does something about it," Fyfe told a podcaster recently.
"Am I judge, jury and executioner on this? You better believe it. When children were crying out pleas for help and for their perpetrators to stop doing what they were doing, that was ignored."
At the time, Fyfe was serving a 17.5 year sentence for other crimes. His assassination of Tilley ballooned his total non-parole period to 45.5 years, the longest of any Australian prisoner convicted of a single murder. Tilley has spent a whopping 28 of those years in solitary confinement, where he remains today.
Feeling Sorry for the Predators Instead of the Victims
Interestingly, South Australia has a history of giving unusually harsh sentences to those who expose, assault or kill sex predators. Rapists and child molesters, meanwhile, walk free because of sympathetic judicial officers or inexplicable police disinterest.
Christopher Inge was only 23 when he killed 68-year-old Harry Slee in 1995. Slee was a serial pedophile who had abused Inge when he was a child, and had done the same to others. Within a week of the killing, Inge handed himself into police and confessed.
He was sentenced by Justice Robin Millhouse to life behind bars for the crime with a non-parole period of 18 years. While expressing no sympathy for the horrific abuse Inge and others had endured from Slee, Millhouse was scathing of Inge.
Millhouse said the crime was "repellent and revolting".
"I felt sick and nearly gagged," he said.
"However bad Slee's conduct had been towards you, Inge, he did not deserve this."
Why would Millhouse, who as a Supreme Court judge who would be no stranger to gory crime details, feel so threatened and driven to the point of nausea by Inge's killing of a serial pedophile? Why did he express far more empathy for a serial pedophile than for his victims?
Millhouse was a keen nudist who frequented the illustrious Maslin's beach south of Adelaide. According to one witness, Millhouse had no inhibitions about parading around his house fully naked in front of his teenage daughter.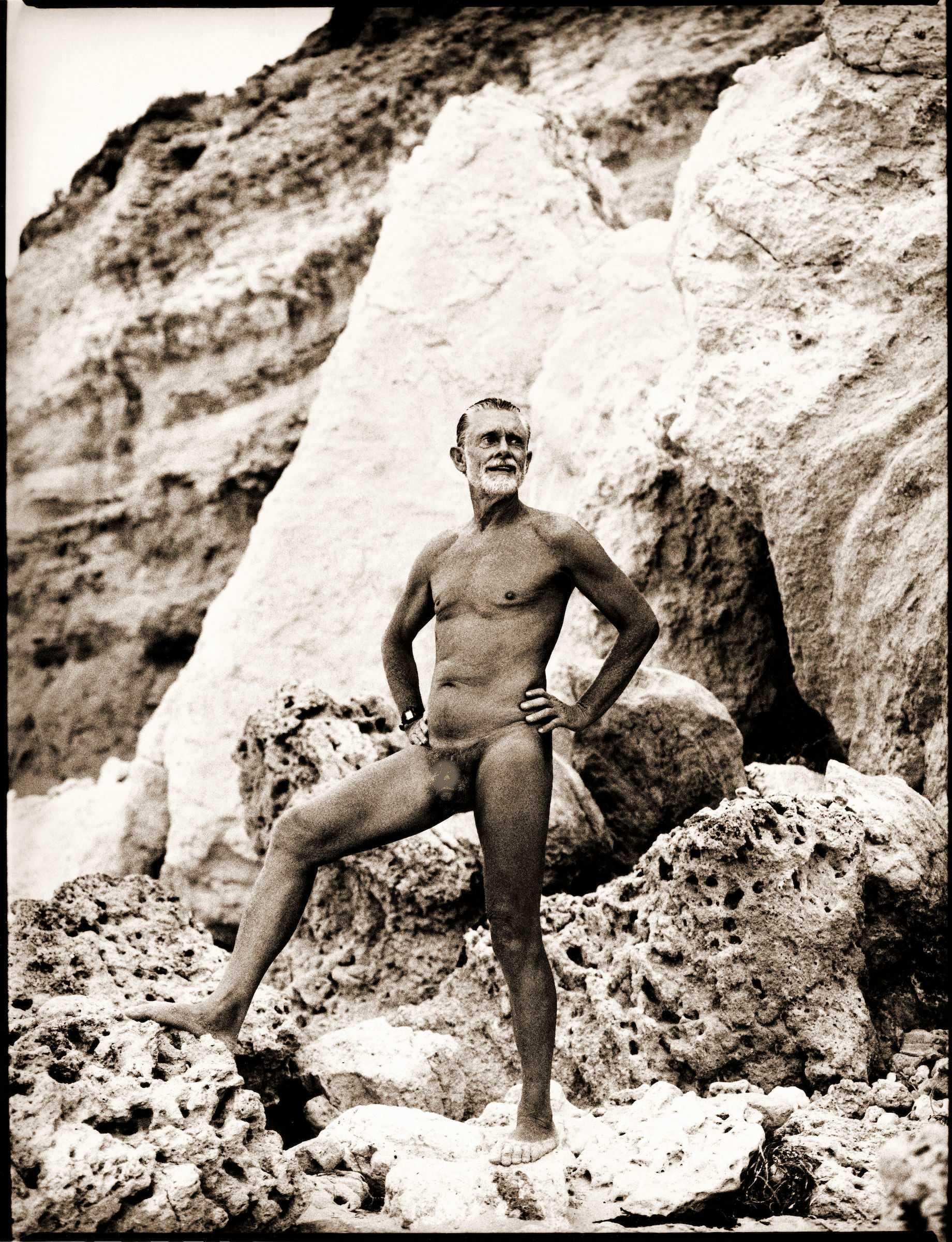 The late former SA politician, Attorney-General and Supreme Court Justice Robin Millhouse, proudly displaying his puny pecker at Maslin's Beach.
Millhouse was a relative of Peter Leslie Millhouse, a homosexual doctor and alcoholic who was charged for the 1979 murder of Family victim Neil Muir.
Peter Millhouse resided in North Adelaide and often traded drugs for sex with young male drug addicts. In 1979, the then 45 year old had been having such an arrangement with Muir for four years. Millhouse was the last known person to see Muir alive.
In the days after Muir's death, Peter Millhouse embarked on a self-described "bender."
When a warrant was eventually served on Peter Millhouse's cottage, police found the same type of trash bags and rope found with Muir's remains. However, that was circumstantial evidence at best.
Police also observed what appeared to be traces of blood on the bathroom floor, which had been cleaned multiple times over with chlorine and could not be tested.
Peter Millhouse refused to talk to police, denied any involvement with Muir despite multiple witness accounts to the contrary, and was acquitted of the murder charges in 1980.
Whatever his exact role, the preponderance of evidence and the multiple lies and inconsistencies in his story indicate "he almost had to be involved in some way."
After Peter Millhouse's arrest, the crimes seemed to abate. After he was acquitted, the murders picked up once again.
Two other suspects in the Family murders were Magistrate Richard Brown and Dr Stephen Woodards, who were in a relationship at the time of the murders. Brown was appointed to the magistrate's bench at the unusually young age of 30 in 1979 – the same year the "progressive" and highly promiscuous bisexual Don Dunstan resigned as premier. Dunstan became well known in the late 1950s for his campaign against the death penalty being imposed on Max Stuart, who was convicted of rape and murder of a small girl.
Dunstan is still admired as a "social reformer" by many South Australians who either don't know or don't care that he was such a deviant he required highly specialized surgery to repair his overly sodomized and fisted anus, which had become the cause of some especially embarrassing moments (loose sphincters do a poor job of retaining human waste and gases).
After business hours, Brown attended gay parties and trawled the city's notorious gay beat for young men. Brown and Woodards were investigated for raping young males between 1977 and 1981. Brown was again investigated in 1989.
In 2006, while still presiding as a magistrate, he was charged with rape relating to the period between 1977 and 1981. In 2009, Director of Public Prosecutions Stephen Pallaras dropped all charges against Brown claiming prosecutors would not be able to prove beyond reasonable doubt the alleged victim was aged under 17 at the time of the alleged offences.
Brown died in December 2010. According to one individual with a family member who attended to Brown on his deathbed, the pedophile's list of visitors was "mind blowing". Among the alleged high-profile visitors was Justice Millhouse, who "rocked up wearing pink shorts."
The Favourable Treatment Given to Bevan Spencer von Einem
The only conviction ever achieved in the Family murders case is of deviant homosexual Bevan Spencer von Einem. To ensure his continued silence regarding his higher-placed accomplices, von Einem was given favourable treatment in prison, including access to pornography and young males for sexual purposes.
When a frustrated former Yatala prison worker publicly complained of the unusual liberties awarded to the incarcerated von Einem, the office of an advocacy group she belonged to was raided by police, on the flimsy pretext they were searching for documents taken from said prison.
But the allegations were true.
On 29 January 2006, the Sunday Mail reported that von Einem was being investigated for allegedly raping an inmate several times at Yatala Labour Prison.
On 29 October 2006, The Australian reported that von Einem had been selling hand-painted greeting cards to prison officers for $20 each.
On 12 November 2006, the Sunday Mail reported that von Einem was receiving preferential treatment by some prison officials at Yatala Labour Prison which included home cooked meals for him and the use of a mobile telephone.
On 14 June 2007, the ABC reported von Einem has been charged with producing and possessing child pornography, with police alleging he hand wrote three fictitious stories describing sexual acts between a child and a man.
On 27 July 2007 it was announced von Einem had been transferred from the maximum security B-Division of Yatala Labour Prison to Port Augusta Prison.
In March 2008, it was announced von Einem had been excused from attending court hearings relating to the child pornography charges so he could avoid an "unpleasant" three-hour drive with other inmates.
On 24 August 2009, the ABC reported that after von Einem pled guilty to the child pornography charges, a mere three months were added to his sentence. Despite all evidence showing von Einem had not changed his deviant ways, Justice John Sulan declined to extend the predator's non-parole term, claiming it would serve no personal or general deterrence.
Apart from von Einem, no-one else has been convicted of the Family murders, which could not logistically have been carried out single-handedly.
The Family is also widely rumoured to have counted among its extended network numerous powerful South Australians, including very senior police officers. Some have since passed away; all have escaped justice for their sick, disgusting crimes.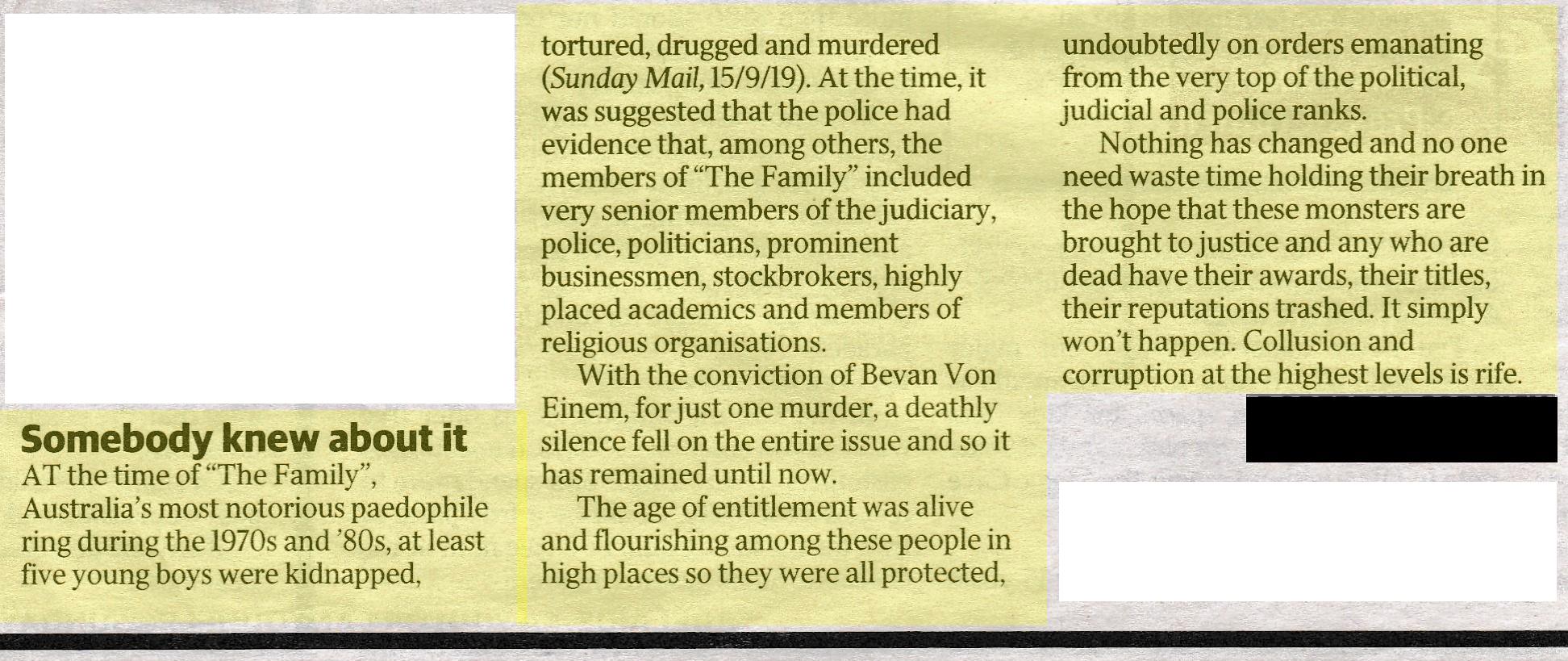 A 2019 letter to Adelaide's Sunday Mail regarding the Family cover-up. We have elected to redact the author's name, as we are informed he has already suffered police harassment as a result of publication of this letter.