Former SA Police officer Thomas James Booker and Accomplice Jailed over Multi-Million 'Dark Web' Drug Empire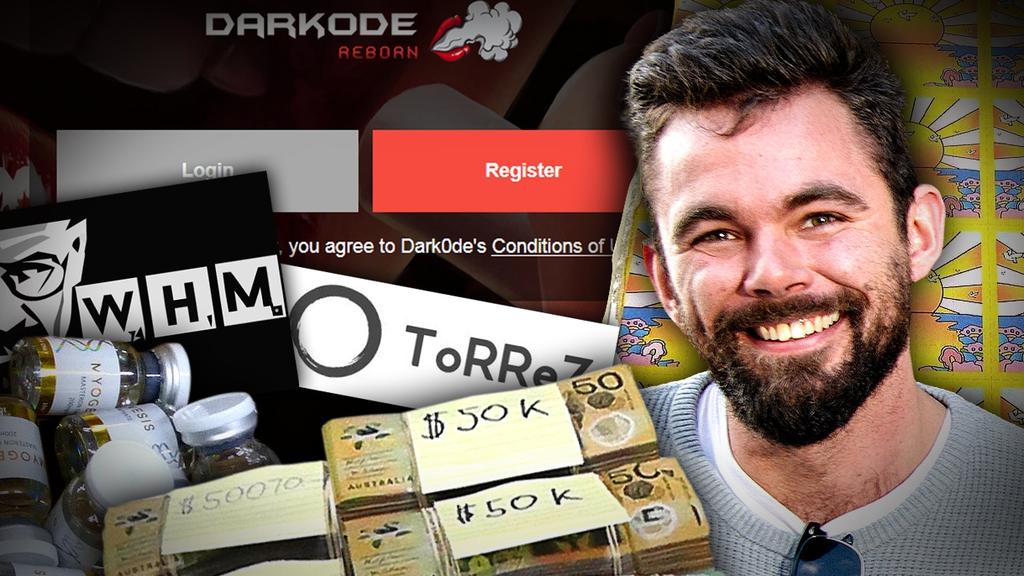 One of the many South Australian Police officers to go over to the dark side – literally – has been sent to jail.
On Friday, former police officer and 'dark web' drug dealer Thomas James Booker received a prison sentence of 21 years, with a non-parole period of 15 years and two months.
Booker will spend at least the next 15 years staring at the walls of a cell in the Mount Gambier Prison, a facility where they house the worst of the worst: sex offenders and former police officers.
His business partner, Ryan Jordan Suri-Tucker, was jailed for over five years, with a 2.5-year non-parole period.
Booker was on the verge of tears as his sentence was handed down (turning into a fragile cry-baby is a routine response of cops who find themselves under the same spotlight they routinely force upon others. When serial bully SC Norman Hoy was hauled into court after insulting and man-handling Yassir Shahin during a revenue-raising traffic stop, he cried. And cried. Then cried some more. And when violent thug Constable Matthew Schwarz flew into a psychopathic rage and bashed and clubbed two unarmed homeless men who had done nothing wrong, the Director of Public Prosecutions refused to bring criminal charges against him because he was allegedly in a "fragile and suicidal state of mind." Instead, it was the innocent men who were charged with assault!).
Booker's tears may have been inspired not just by his loss of freedom, but also the considerable loss of wealth accompanying his sentence. In addition to his imprisonment, the District Court stripped Booker of the wealth he accumulated from his drug dealing.
The bounty eagerly seized by his former employers included $1 million in cash, $700,000 in cryptocurrencies and more than $150,000 worth of cocaine, LSD, cannabis and anabolic steroids.
They also seized two residential properties full of expensive liquor and a high-end motorcycle worth a combined $1.27 million – all deemed to be the proceeds of crime.
In sentencing, Judge Geraldine Davison remarked:
"These offences were committed at a time when many areas of Australia were experiencing lockdown as a result of the pandemic."
"The fact that people could purchase drugs with relative anonymity no doubt encouraged those who would not otherwise have engaged in the dangerous and seedier side of drug dealing."
"You both effectively normalised drug-buying as if it were any other form of online shopping … to you, it felt no different than selling on eBay."
"The damage you have done, and the misery you have caused, cannot be underestimated."
"You both effectively normalised drug-buying as if it were any other form of online shopping … to you, it felt no different than selling on eBay."
"The damage you have done, and the misery you have caused, cannot be underestimated."
The court heard Booker had turned to drugs after witnessing trauma during his police days, with his use increasing following the death of his wife.
After leaving SAPOL in 2018, he began operating a dark web account using the handle 'Underlinecost'.
He eventually moved into Suri-Tucker's spare room, which he leased for $5,000 a month.
Booker made his riches by purchasing cannabis, cocaine and the psychedelic hallucinogen psilocin wholesale, then breaking them down into smaller units for sale online.
He also trafficked in large commercial amounts of LSD, importing 8,000 tabs of the drug from the Netherlands.
Booker, 28, pleaded guilty to more than 50 drug trafficking and money laundering charges.
Suri-Tucker, 24, pleaded guilty to 14 offences.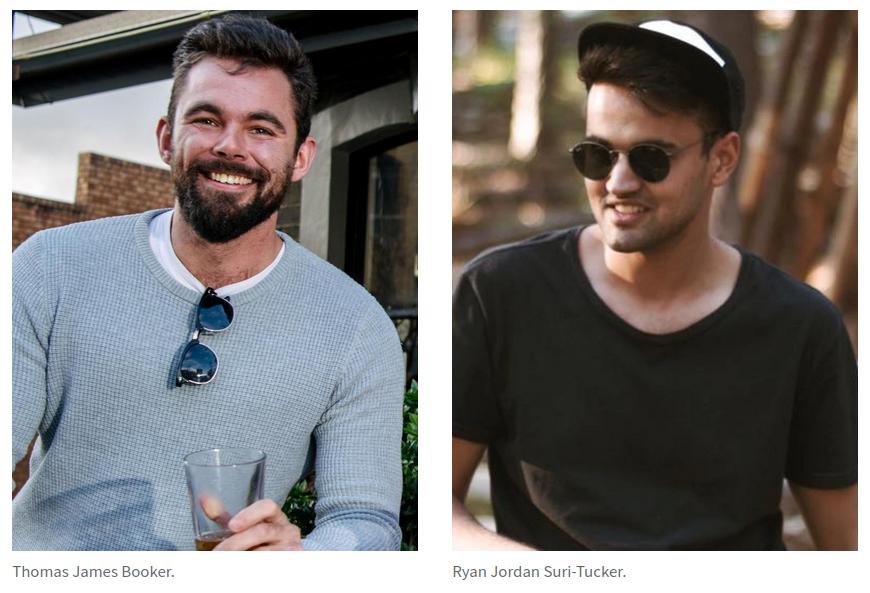 Suri-Tucker went from landlord to drug lord by working as Underlinecost's crypto transaction processor.
Underlinecost's online profile on one website – the now-defunct Whitehouse market – showed the duo was selling LSD, steroids, valium and cocaine and had 2,140 previous sales listed.
An Underlinecost account user page on another dark website, ToRReZ Market, showed there had been 1,504 sales of drugs including cocaine and LSD.
The duo's operation started to come apart when a shipment of 8000 California Sunshine LSD tabs were seized by Australian Border Force officials en route to Adelaide from Luxembourg.
The package was addressed to "Daniel Sullivan" at an address in Marden.
Police then seized security camera footage of Booker arriving to pick up the package.
Undercover officers posed as new customers. After purchasing bigger and bigger amounts, on November 2021 police raided two addresses in Adelaide. In one house Booker and Suri-Tucker were found packaging drugs for sale with open ledgers in front of them.
On the table was 1.7kg of cannabis, more than 30 grams of cocaine and almost 300 LSD tabs.
In Booker's home police found $340,145 in cash, a silver ingot and a key to a safety deposit box.
In the box was $460,300 in cash.
Officers also seized $717,953 in Bitcoin and Monero from several online crypto wallets.
Judge Davison said the demand for drugs "skyrocketed" during the pandemic, and Booker "sold out of stock" in the first week of the pandemic.
That success, she said, prompted him to broker deals with overseas drug-sellers and learn from cryptocurrency experts in order to make his business even more lucrative.
"The drugs (you were using) made you feel invincible … you felt you were no longer obliged to comply with societal norms," she said.
Sources
Former SA Police officer Thomas James Booker and Ryan Jordan Suri-Tucker jailed over million-dollar dark web drug empire. The Advertiser, April 15, 2023.
Former police officer Tom Booker had thousands of sales on dark web markets including The Whitehouse Market. The Advertiser, March 11, 2023.